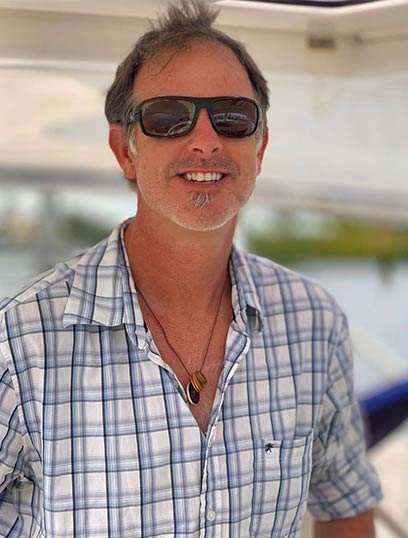 Captain
Brief info
"Now and then we had a hope that if we lived and were good, God would permit us to be Pirates" —Mark Twain
Captain Matty hails from England and has spent the majority of his life travelling, with his favorite destination being Alaska.
His love for Sailing has brought him many places over the last 15 years, giving him expensive knowledge on the hidden gems in the Bahamas.  Captain Matty's special skills in Marine Mechanics have helped keep our main vessel, the Sailfish, in tip top shape! We all feel extra comfortable knowing he is also a retired nurse paramedic!
Captain Matty's passion and experience with Freediving and Spearfishing have allowed us to do some very special charters. His deepest dive on a single breath is 148 feet!
Captain Matty holds a 50-ton Master/Mate with sailing and towing endorsements. He leads our Real World Sailing School for those who wish to be more skilled and comfortable running their own vessel.  We are grateful to have him in our Stuart Sailing family!