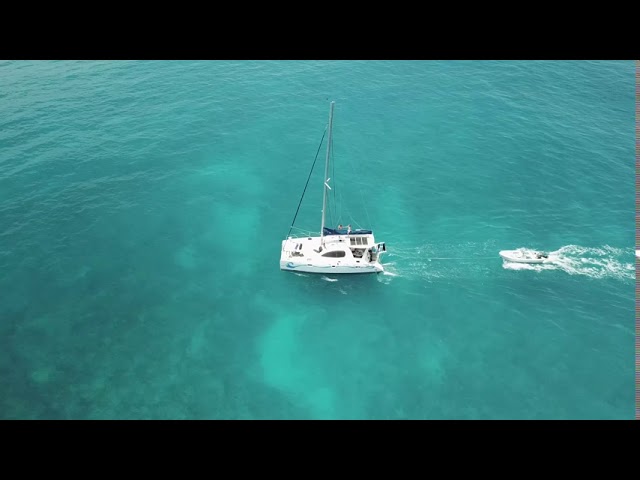 Private Sailing Charters
Sail the wide, scenic St. Lucie River, enjoy the sun on a gentle cruise down the Intracoastal Waterway, anchor out and wade or swim at a local sandbar, go out the inlet for an open ocean experience. We have an adventure for any occasion.
Explore your options and book a yacht. Starting at $195 per hour (rate includes up to 6 passengers and soft drinks).
View Charter Options
Sail Away with Us
You deserve a break from the humdrum boring same old entertainment.  Do something different, memorable, and fun.  Surprise your loved ones for birthdays, anniversaries, proposals and more. We take you on a mini vacation of a lifetime on a beautiful yacht while gliding past scenic palatial waterfront homes. Listen or dance to your favorite music.  Get whisked away from the worries of life to a world of nature, beauty, relaxation and fun
We take you sailing!  Let us take you, your friends and family on the water where you can  relax, eat, drink, sightsee, or party.  Get away from your troubles for a day with your loved ones. 
Have you ever dreamed of buying a boat, moving onboard, and sailing away to paradise?  Do you want to see if this is a lifestyle you would love? Our captains have done that and can answer your questions and help you plan your escape.
We go above and beyond to customize the trip to fit your specific needs and wants to give you an unforgettable experience that exceeds expectations. 
Stuart Sailing provides a venue for creating lifelong memories with your friends and loved ones.  For more information or to schedule the sail of a lifetime, call Erinn at 561-801-0080.
Welcome Aboard Stuart Sailing Charters
It is not just a boat ride
It is an experience!
We charter a professionally crewed 40′ catamaran yacht!
40' Catamaran - Smooth Sailing
Sailfish is a fully reconditioned and updated 2006 Leopard 40 catamaran with 4 private bedrooms (cabins), 2 heads (bathrooms) with showers, a full kitchen, heat and air conditioning and all required safety equipment. She is large, stable, comfortable, safe and…
Popeye & Olive Oyl is a well maintained 2005 Mainship 34 Flybridge Trawler. At 39 feet overall, she is deceptively roomy for her size with plenty of different spaces to have fun on the water. The engineers and designers have…
What our client say...
My boyfriend proposed to me on a sunset cruise and it couldn't have been better! Captain Matt and Erinn went above and beyond to make our time special; we highly recommend Stuart Sailing, they are truly amazing!
I must say we enjoyed my daughters 17th birthday with 2 of the most respectable people. Captain Mattey and Skipper Erinn showed us mad love, I highly recommend them!
Truly a life changing trip! I went on a Keys spearfish charter on the Sailboat. Erinn and Captain Matty made it the trip of a lifetime! Amazing food and well organized vessel! youtube.com/c/CaptainJackSpearo
The beauty of this company is its customization, this is not a cookie cutter experience.
Ah-maz-ing, we had the best week! We had no idea how beyond perfect it would all be! The crew made it beyond our imagination!