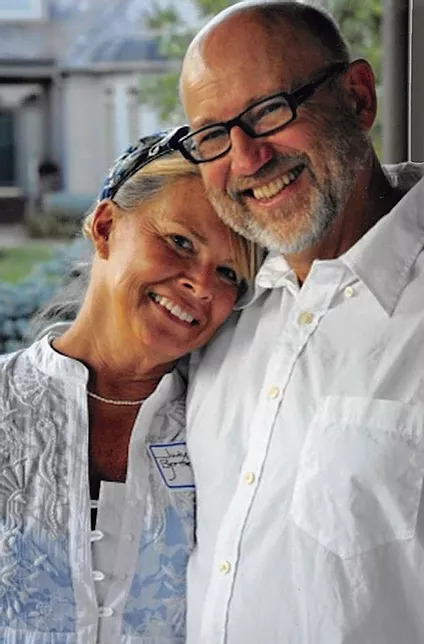 Who We Are
It is with joy and sadness that my wife Judy and I announce we have sold Stuart Sailing Charters and our beloved catamaran Sailfish to our business manager, first mate and dear friend, Erinn Hennessy. We want to assure our loyal customers, students and any future clients the the only changes will be for the better. For the last several years Erinn has skillfully handled inquiries, updating our website, scheduling, staffing, prepping the boat for excursions and serving as 1st mate and hostess. We feel blessed to have the company and the boat in such talented and skillful hands. We will still be available to occasionally ride along if asked. I am always here if you want to connect.
Captain Paul A Jones aka "Popeye" (913) 645-8206 or email me at pajdds@gmail.com
Check out my Memoirs in my book From Farm to Ocean https://www.amazon.com/Farm-Ocean-Memoir-realized-childhood/dp/1093614315/ref=cm_cr_arp_d_product_top?ie=UTF8
Many ask how and why we started Stuart Sailing Charters.  Quite simply, I have been fascinated by sailing since I was a small boy. I love being outside in the fresh air and sunshine, using the wind to propel the boat nearly silently along the water. It has always been a refreshing, relaxing, and renewing experience. I also enjoy the physical and mental challenge sailing presents.
During the last 40 years, I have lucky enough to be able to share the sailing experience with friends and family hundreds of times in the States, the Bahamas, the Pacific, the Med, and the Caribbean. I like meeting new people and wanted a way to share my love of sailing with them.
My wife Judy and I  formed Stuart Sailing Charters and bought Sailfish, a 40′ sailing catamaran. It is ideal platform to take out people with any level of sailing experience from novice to expert but who do not currently have a boat. It is roomy, stable, safe, comfortable, and easy to sail.
Call or text today to find out more about the services and experiences we offer or to book a private cruise. Come see why we love sailing so much. (561) 801-0080
Capt. Paul A Jones and his wife Judy.
Interested in Chartering
our Sailboat?
If you're vacationing or live in South Florida, a sailing excursion will create an experience you'll never forget. The beautiful turquoise blue water, islands, marine life and sunsets are waiting for you. Contact us today to learn more about our sailing charter experiences.
Sample destinations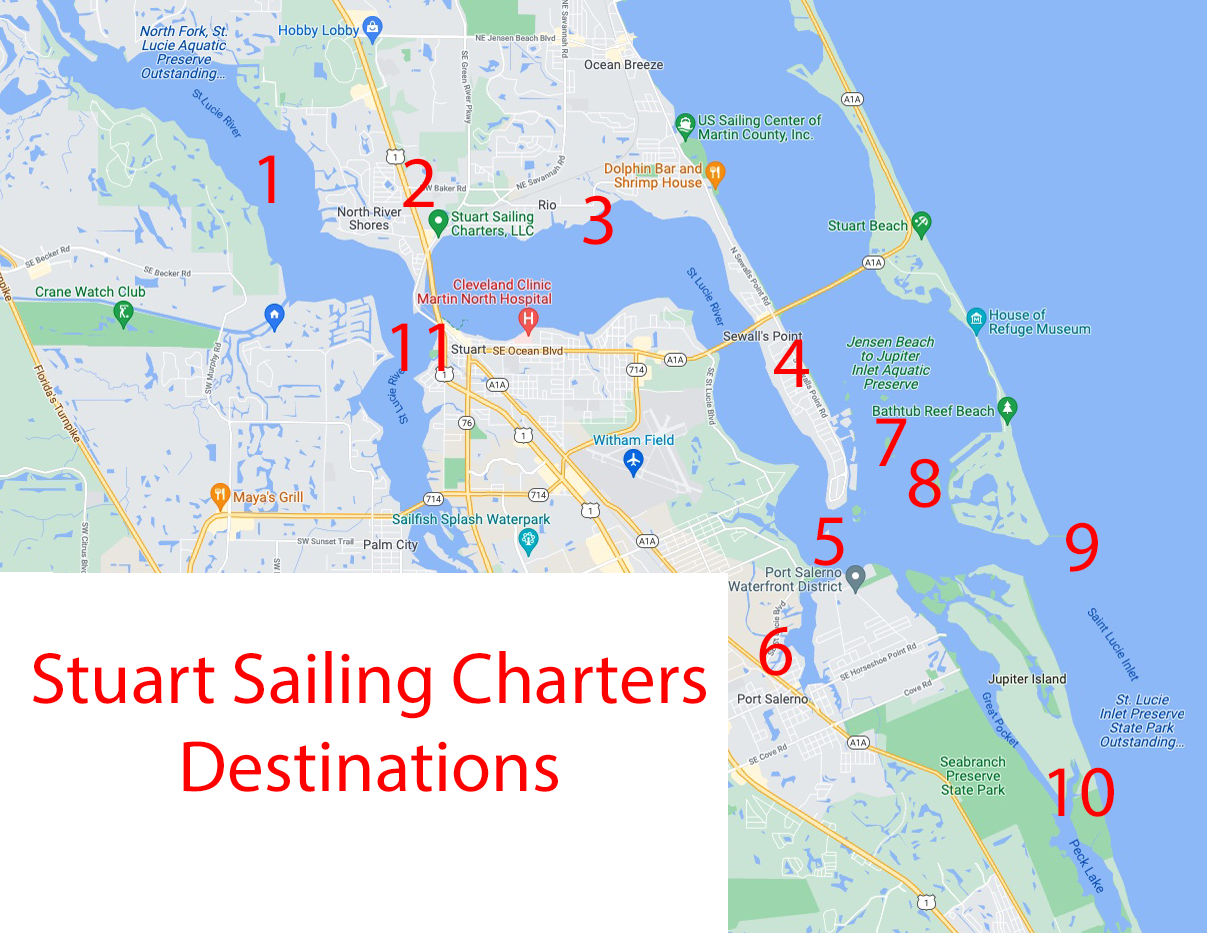 North Fork of the St. Lucie River. Calm, scenic, great sunsets.
Safe Harbour Harborage Yacht Club and Marina, home of Stuart Sailing Charters, pickup site.
Cruise by historic, scenic, and huge, beautiful waterfront homes. Langford Estates.
Sewall's Point. Sail by impeccably landscaped, palatial waterfront homes.
Mini sandbar. Small, less crowded, tropical island feel. Swim, beach comb.
Manatee Pocket, Port Salerno. Dock and eat at waterfront restaurants, admire large, beautiful yachts and homes.
Boy Scout Island. Anchor by and swim or dinghy to this scenic island.  Spend the night aboard.
Stuart Sandbar. Hugely popular local spot, crowded on weekends.  Sail close to beautiful large waterfront homes on exclusive gated Sailfish Point.
Lucie Inlet. Weather permitting sail out into the Atlantic and up or down the coast.
Peck Lake. Anchor and dinghy to shore. Just a short walk to a 5 mile long beautiful nearly deserted beach accessible by boat only by the St. Lucie Inlet Preserve State Park and Hobe Sound Wildlife Refuge
Sailor's Return.  Dock and dine here on on the boat.  Great food, drinks, and sunsets.
.