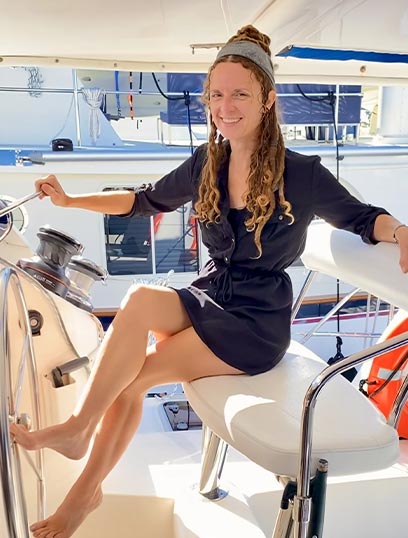 First Mate / Hostess
Brief info
"She stood in the storm & when the when the wind did not blow her way, she adjusted her sails" ~ Elizabeth Edwards
"In every drop of water there is a story of life" ~ Leena Arif
Skipper Erinn's passion for the water began as a small child when they could never get her out! They called her their little mermaid. She never cared for super fast boats, but found home as wind filled her sails, with nature surrounding.
Erinn is a Holistic Health Care practitioner, Board Certified through the AADP (American Association of Drugless Practitioners). Holistic health care is widely utilized to prevent/treat illness and maintain optimal health.
Erinn serves as a deckhand, first mate, and hostess.  Contact her directly if you would like her to customize a healthy meal or snacks for your cruise. She goes above and beyond to make sure your charter exceeds your expectations and is a gift to our Stuart Sailing family!
Erinn Hennessy
561-801-0080
ErinnLovesHealth.com