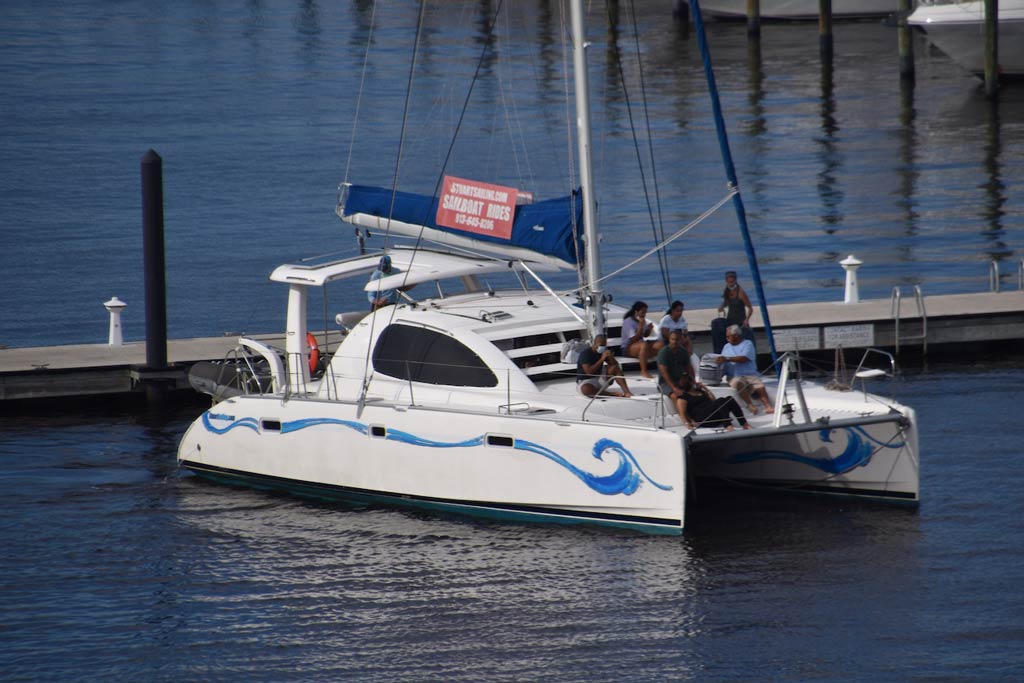 Catamarans are traditionally known for their stability and comfort,  providing a smooth and safe ride for guests.  When passengers have concerns about motion sickness and a bumpy cruise, they are pleasantly surprised.
The duo hulls offer a calmer ride than a standard mono hull. For those wanting an extra calm ride we stay in the river waters. For those looking for a bit more adventure we can venture out the inlet on days weather allows.
Charter Experiences
Find the sailing charter for you and we'll take you sailing.